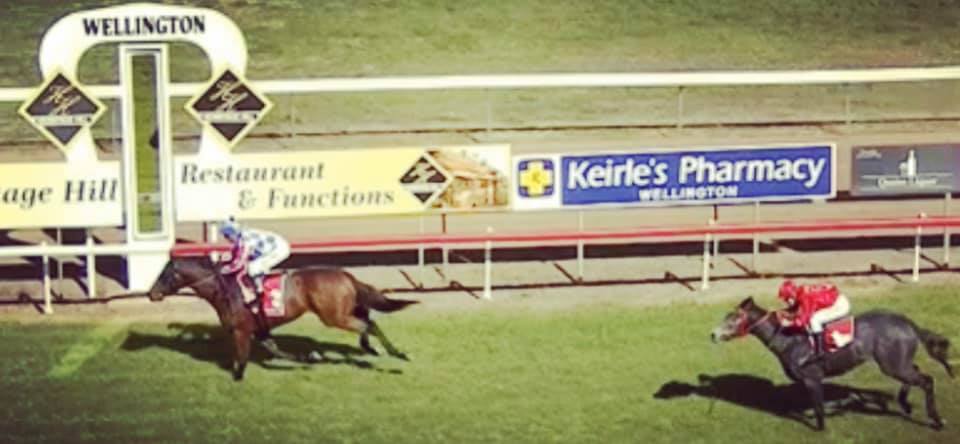 Already claiming to third placings from 4 starts, Cotton On George took the win at Wellington in the Hermitage Hill Country Retreat Maiden Handicap over 900 metres. The winning margin was a comfortable 2.59 lengths. Race replay below.
From Wellington Race Club
Winner: COTTON ON GEORGE
Trainer: Alison Smith (Orange)
Rider: Mathew Cahill
Racing at Wellington is under way and it was a dominant display by COTTON ON GEORGE who hugged the rail and powered to victory.
Congratulations To All Involved
ᴍʀs ʟ ᴀ ᴇʟʟɪs, ᴍʀ ᴍ ᴘ ᴇʟʟɪs, ᴍʀ ᴊ ᴍ ᴇʟʟɪs, ᴍʀs ᴄ ᴍ ɢʟᴇɴᴅɪɴɴɪɴɢ, ᴍʀ ɴ ᴀ sᴍɪᴛʜ, ᴍɪss ᴇ ʟ ᴇʟʟɪs
4yo Bay Gelding
by MOSAYTER (USA) from LACE WING (GB)